Attack on Toys
Devlog #11 Squad Vehicle + Pillbox
---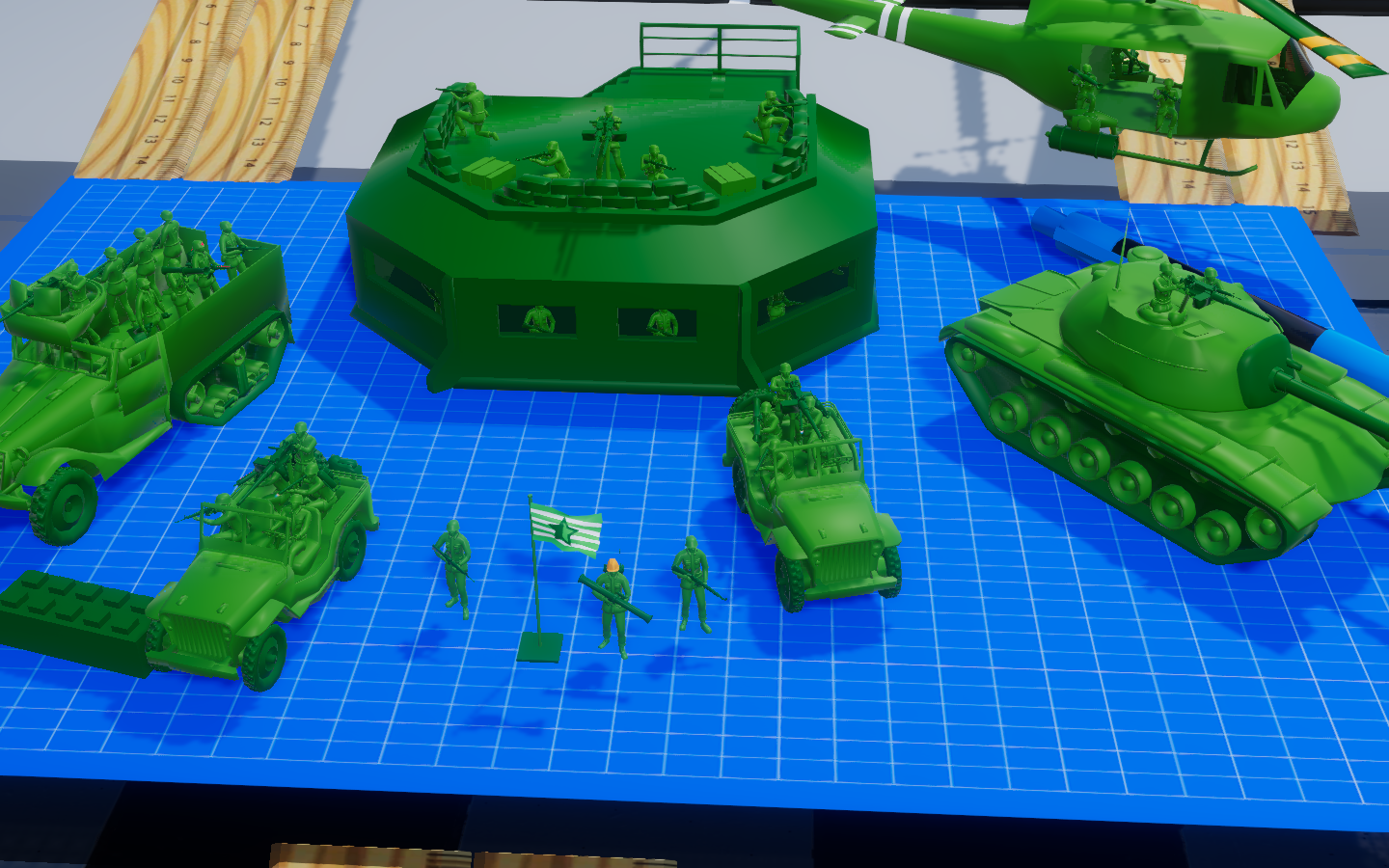 Devlog #11 Squad Vehicle + Pillbox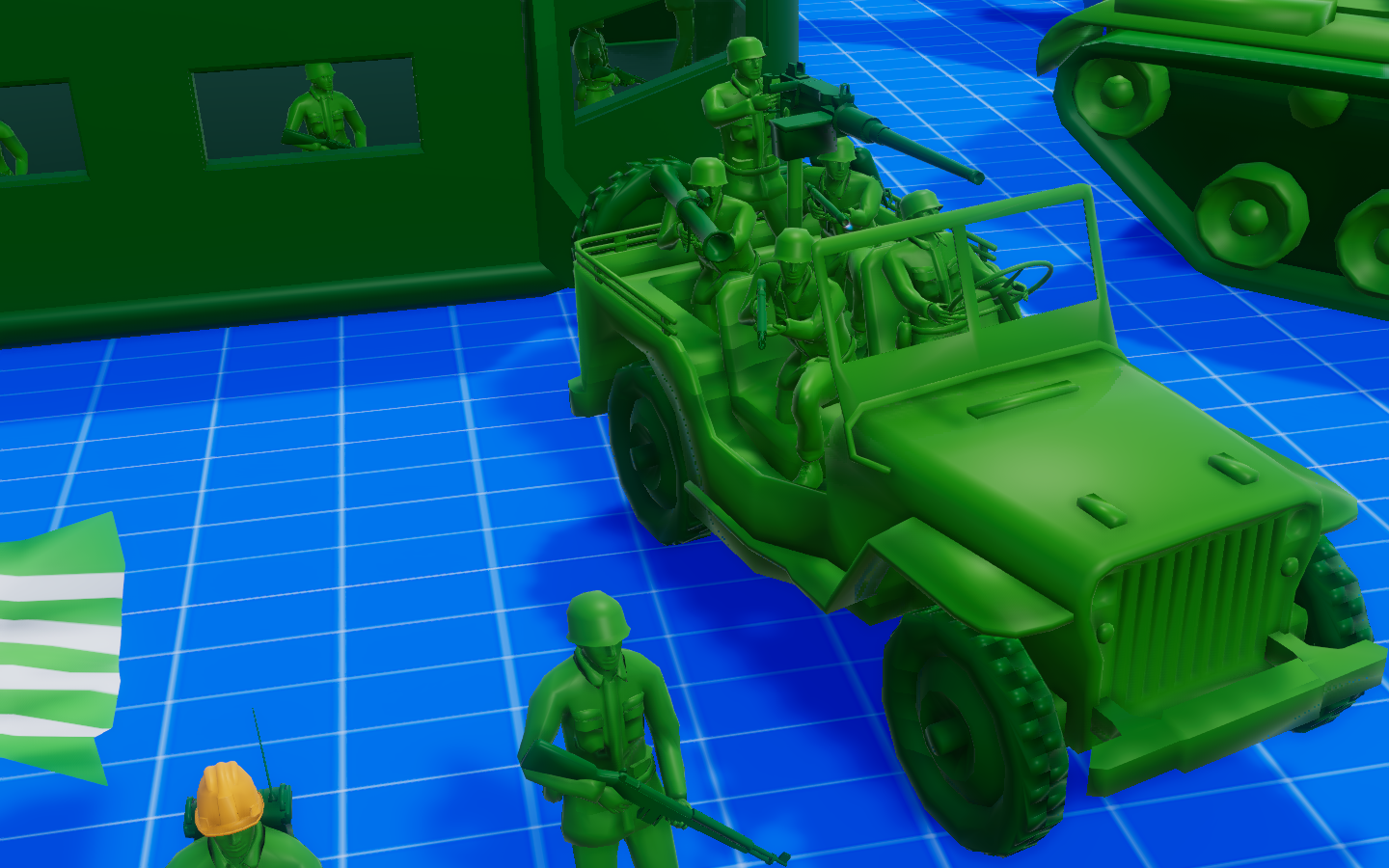 Willys Jeep + Bazooka Man + Flamethrower + Rifle Man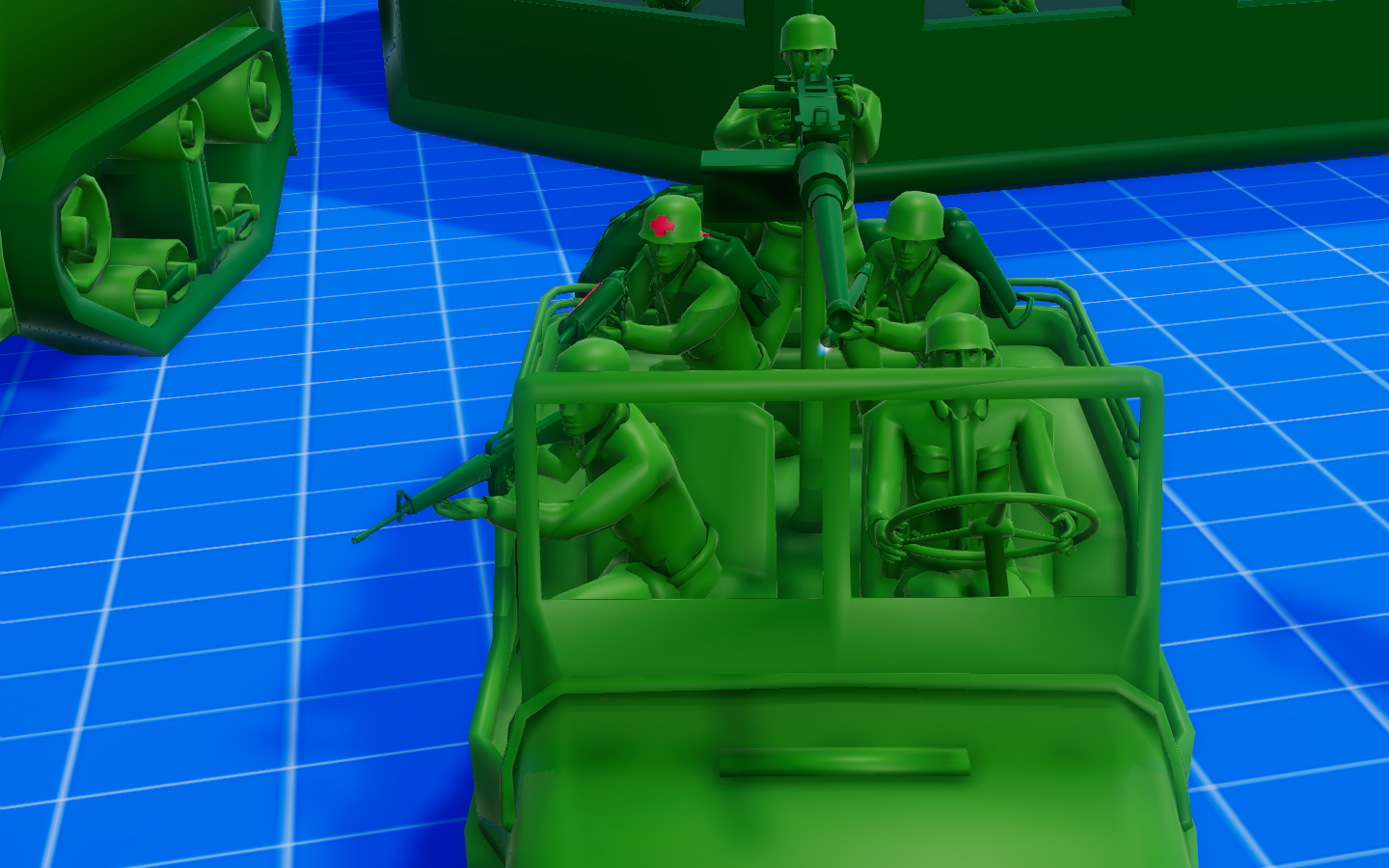 Willys Jeep + Medic + Flamethrower + M16 Assault Man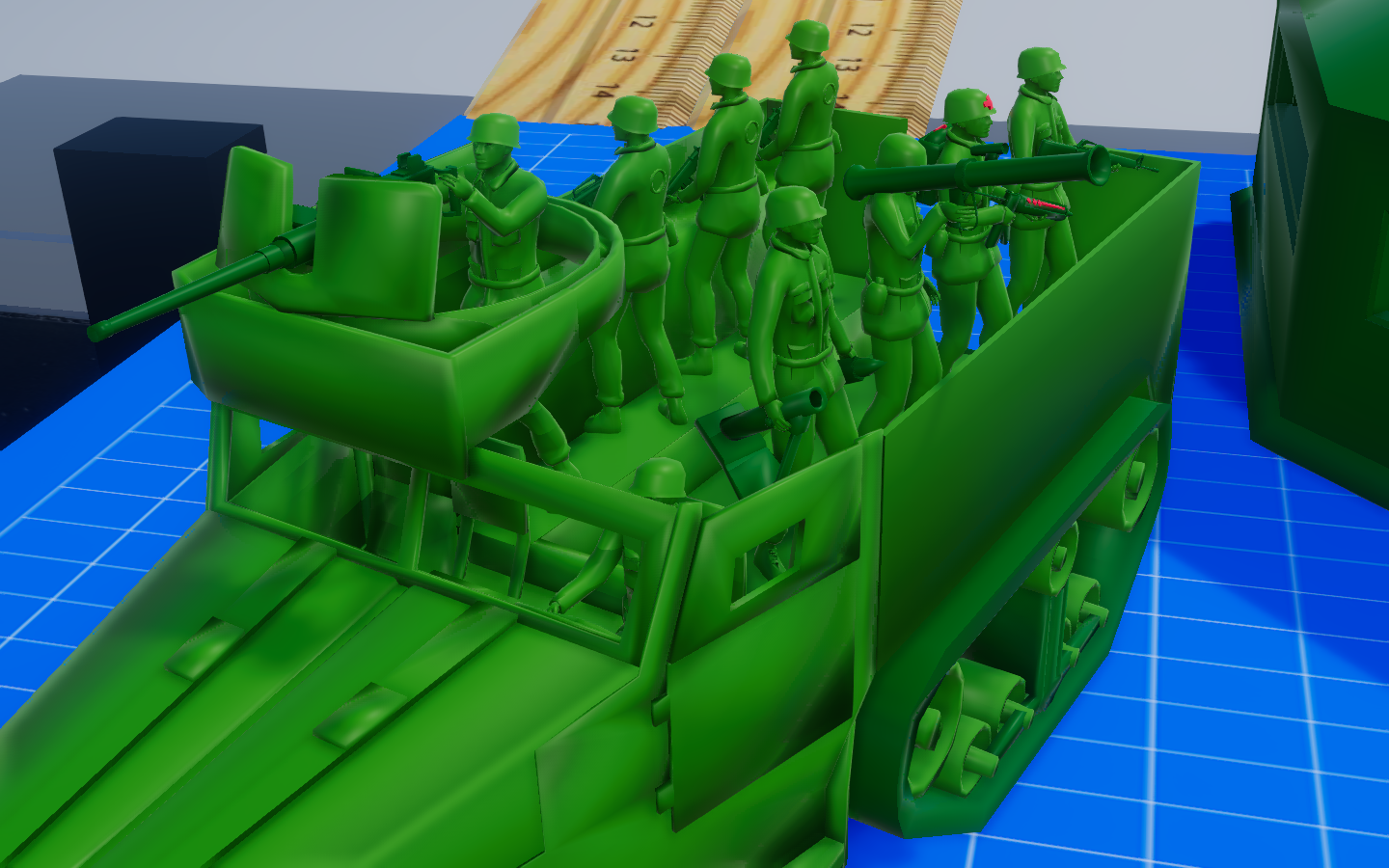 M3 Half-Track Squad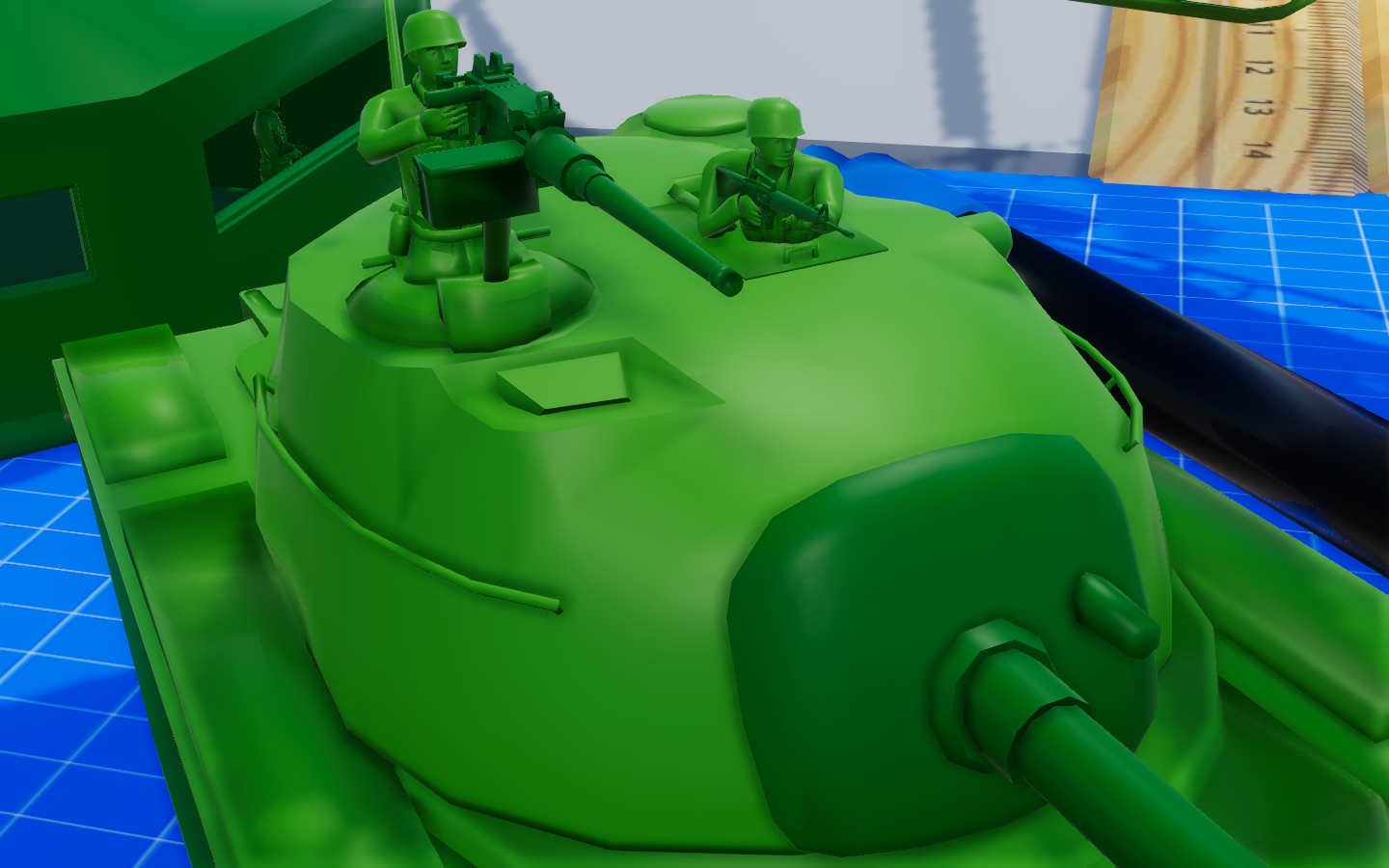 M48 Patton Tank + Assault Army Men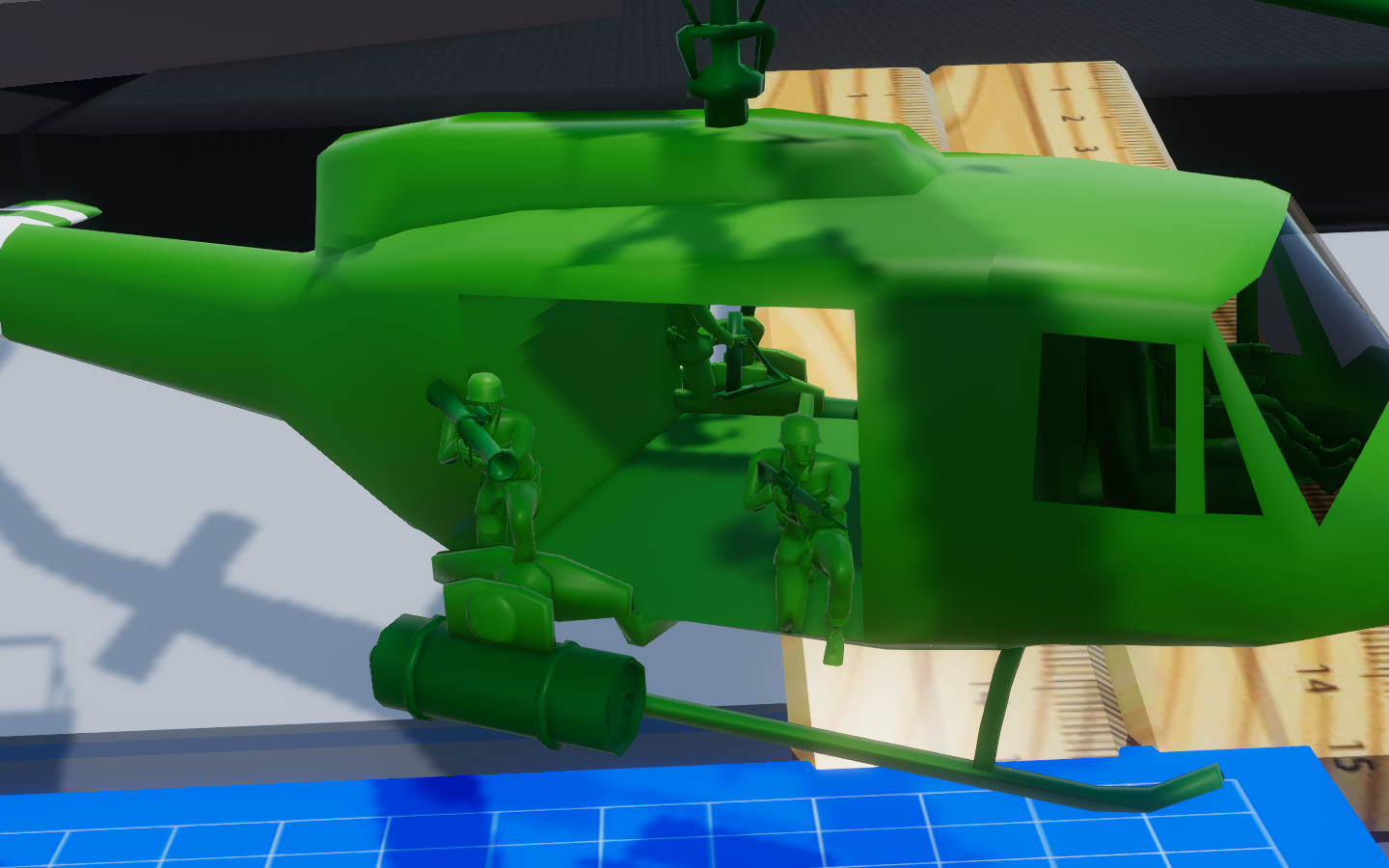 Chopper Huey Squad + Mortar Man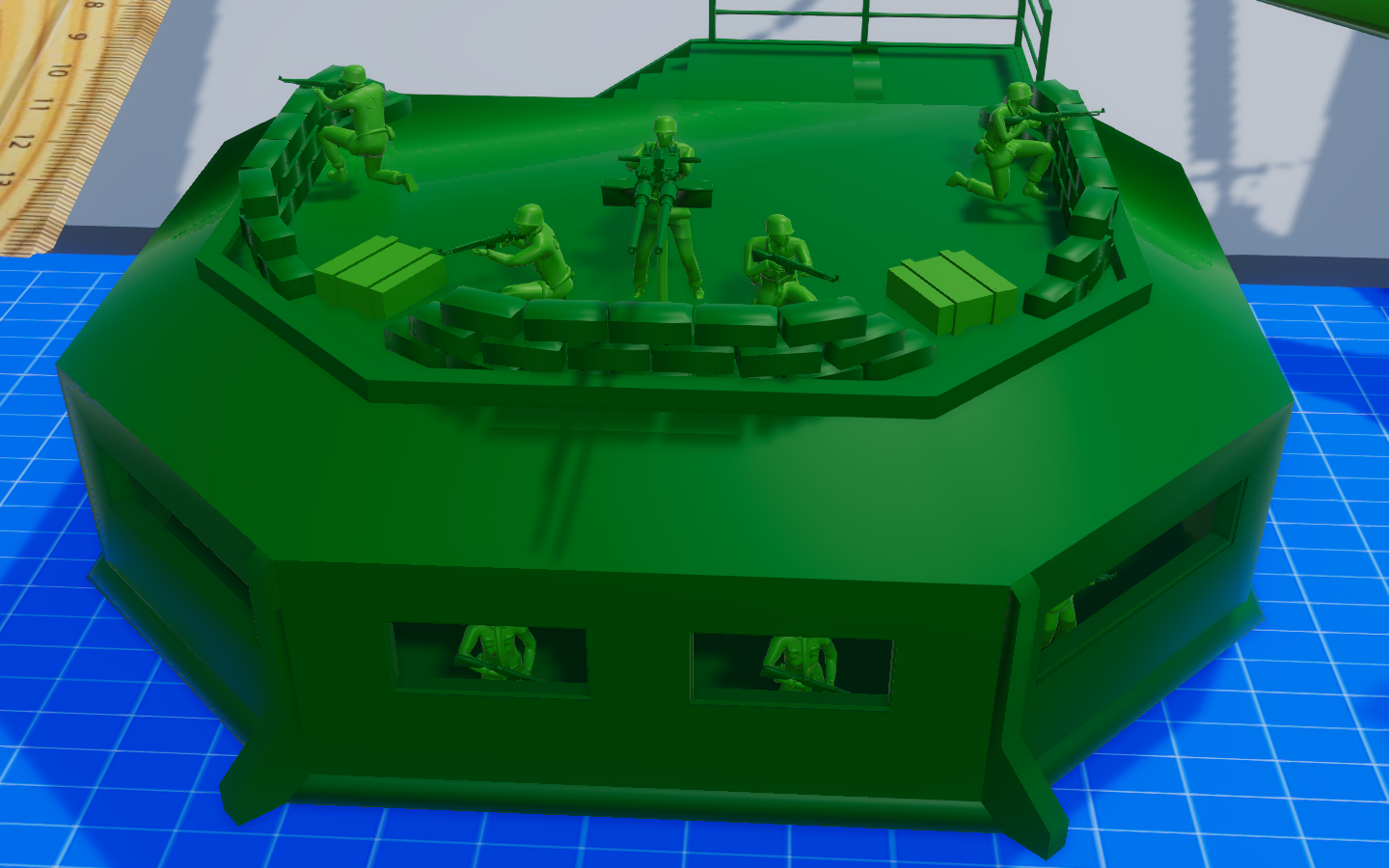 Pillbox Squad + Twin M2 Browning
⚑ Devlog Update Details:

> Every vehicle and building defenses will have squad system
> Vehicle are more aggressive if they have a squad
> Just like Ravenfield, Battlefield, or any other game in general. Each Toy Army Men will be able to automatically form a squad Vehicle and you as the Player could command them too
> You could combine any Toy Army Men Soldier to form Vehicle squad as you wish!:
- Willys Jeep + Mortar + Mortar + Mortar
- Willys Jeep + Flamethrower + Bazooka Man + Medic, and etc...

* The update still far away from complete :')
⚑ Feel free to make any content for Attack on Toys and any feedback is highly appreciated :)
★ Stay tune and follow us on itch.io or join our Discord for latest update

Comments
Log in with itch.io to leave a comment.
I notice a soldier in the tank is in an unopened hatch. Did you intend for this to happen?
Both are through the tank.
Yes, because the Soldier could do 360 degree attack angle
Also thank you for the feedback, and noted! :)