Attack on Toys
Attack on Toys Update #1.04 'MULTIPLAYER' + UPDATE
---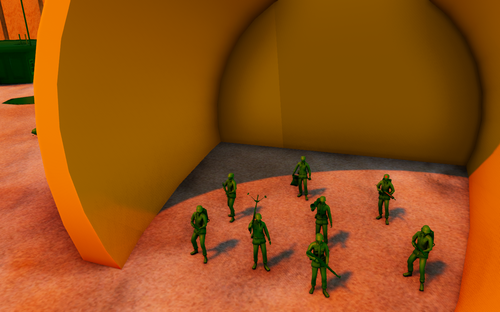 New Features

Multiplayer 'LAN'
Assault Team
Mortar Man
New Paratrooper
Updated map Tan Army Invasion
Updated Jeep
Updated some 3D models
Balancing

Jeep price increases
Increase game difficulty for Multiplayer
Bug Patch

Game heavy optimization & FPS improvement
Game file decreased after optimization from 340 MB to 330 MB
Re-code all script to Multiplayer version from singleplayer only code
Unable to build Tower bug fixed
Multiplayer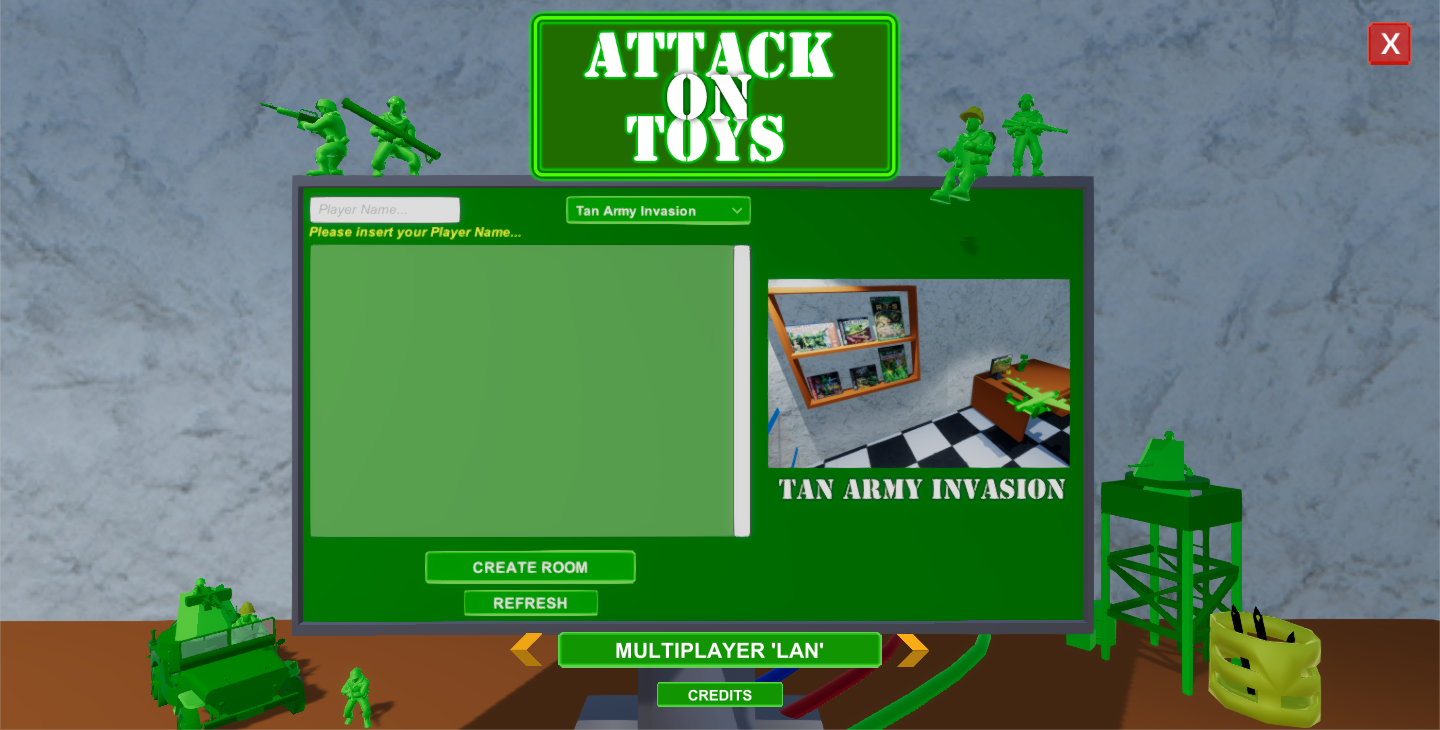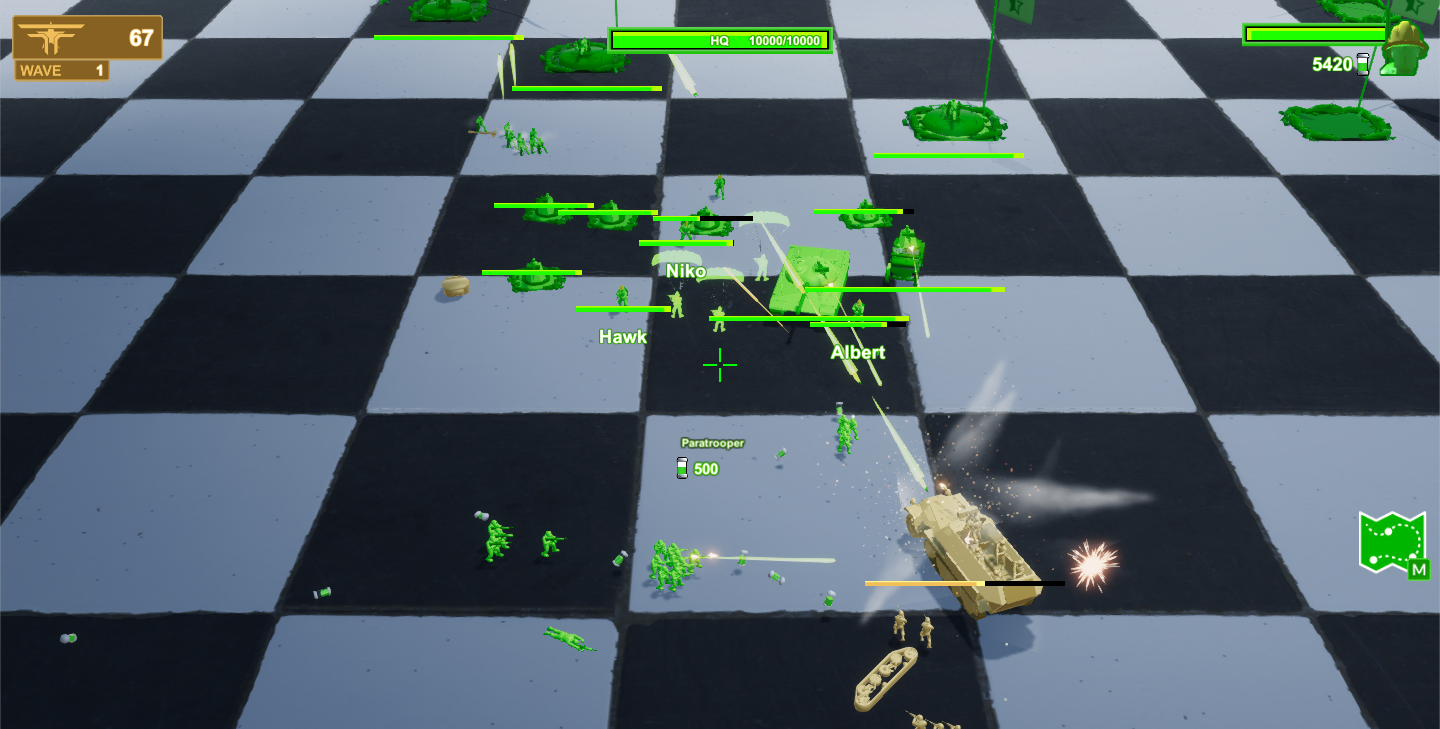 Updated Jeep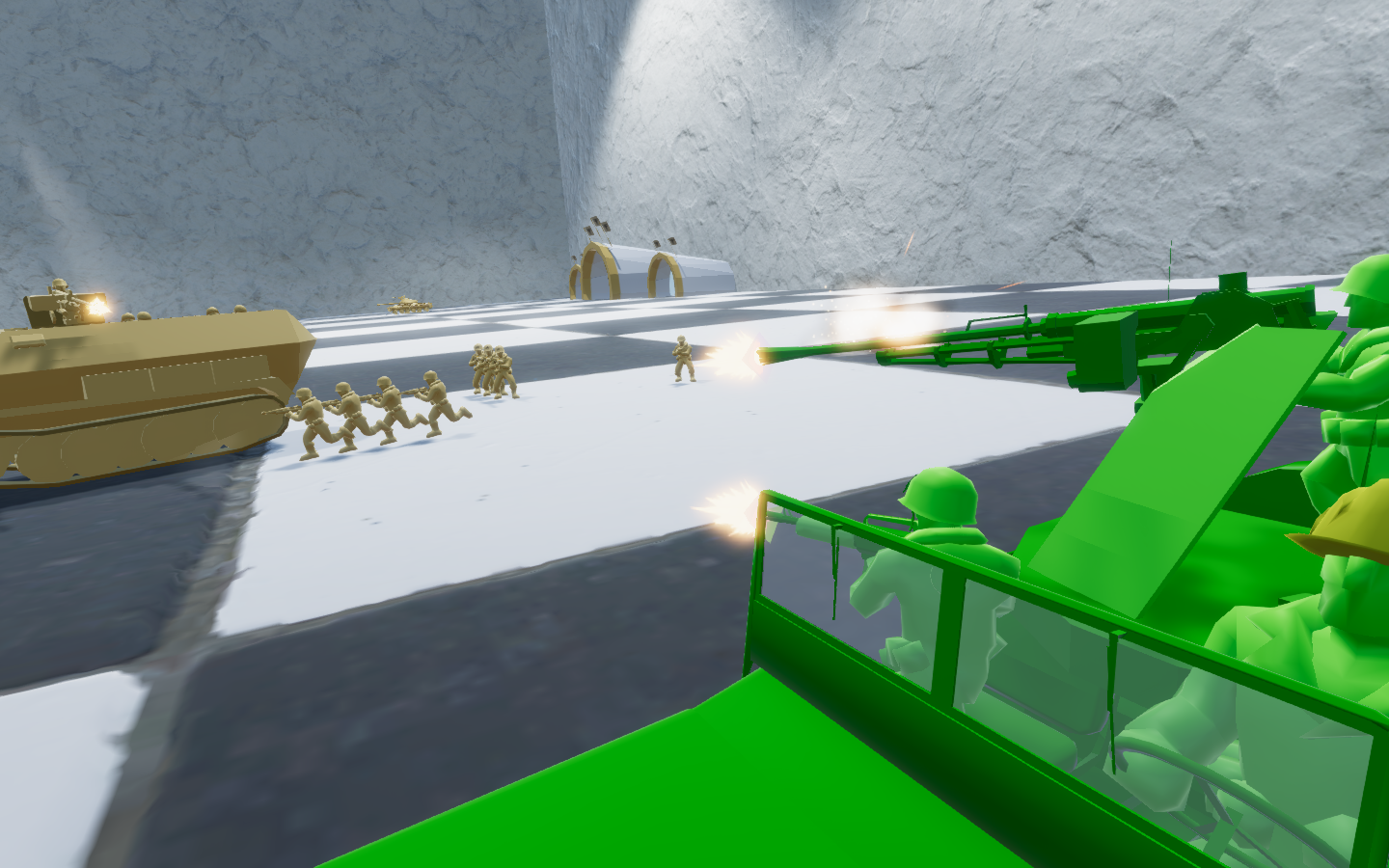 How To Play With Your Friends Online
# Download, Install, and Sign up for Hamachi: https://vpn.net/
# When you Sign up it will ask personal information, you could press the 'Skip' button

Press start button
Log in to application
3.A Create a Network/Game Room
3.B Ask your friends to join your Network/Game Room


# Now the game will think that you, and your friends are in the same Network. Now you could play together with your friends.
# Make sure your Hamachi work properly, make sure there is no "Hamachi Yellow Triangle Sign Error", and make sure "Hamachi Network Adapter" is added to your Network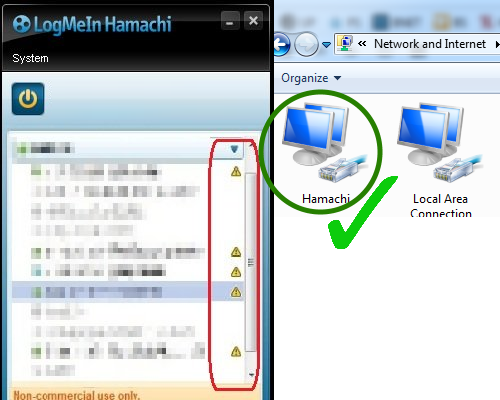 # If your Hamachi still doesn't work, try to use older version of Hamachi: http://www.oldversion.com/windows/hamachi-2-1-0-296 , or use other similar software like Hamachi

Best Way to experience Attack on Toys Multiplayer
Play with 3-4 friends
Play the game in fullscreen when playing Multiplayer
Play 64-bit Windows version
# it's been 2 months long, because we need to learn how to implement Multiplayer for the first time, and recode almost everything in the game. We hope the Multiplayer worked well :')

Stay tune for next future update :) . We are planning to make one open map not in a room like Tan Army Invasion, and more feature, and more Support Unit like B-24, and Paratrooper in the next update.

Files
Attack on Toys 1.04 64-bit.zip
332 MB
Sep 23, 2018
Attack on Toys 1.04 32-bit.zip
330 MB
Sep 23, 2018
Attack on Toys 1.04 Linux.zip
355 MB
Sep 23, 2018
Attack on Toys 1.04 Mac OS X.app.zip
337 MB
Sep 23, 2018
Comments
Log in with itch.io to leave a comment.
how do i download this version but when i clicked download now it says attack on toys 3.74
wait is this different than the other Attack on Toys?